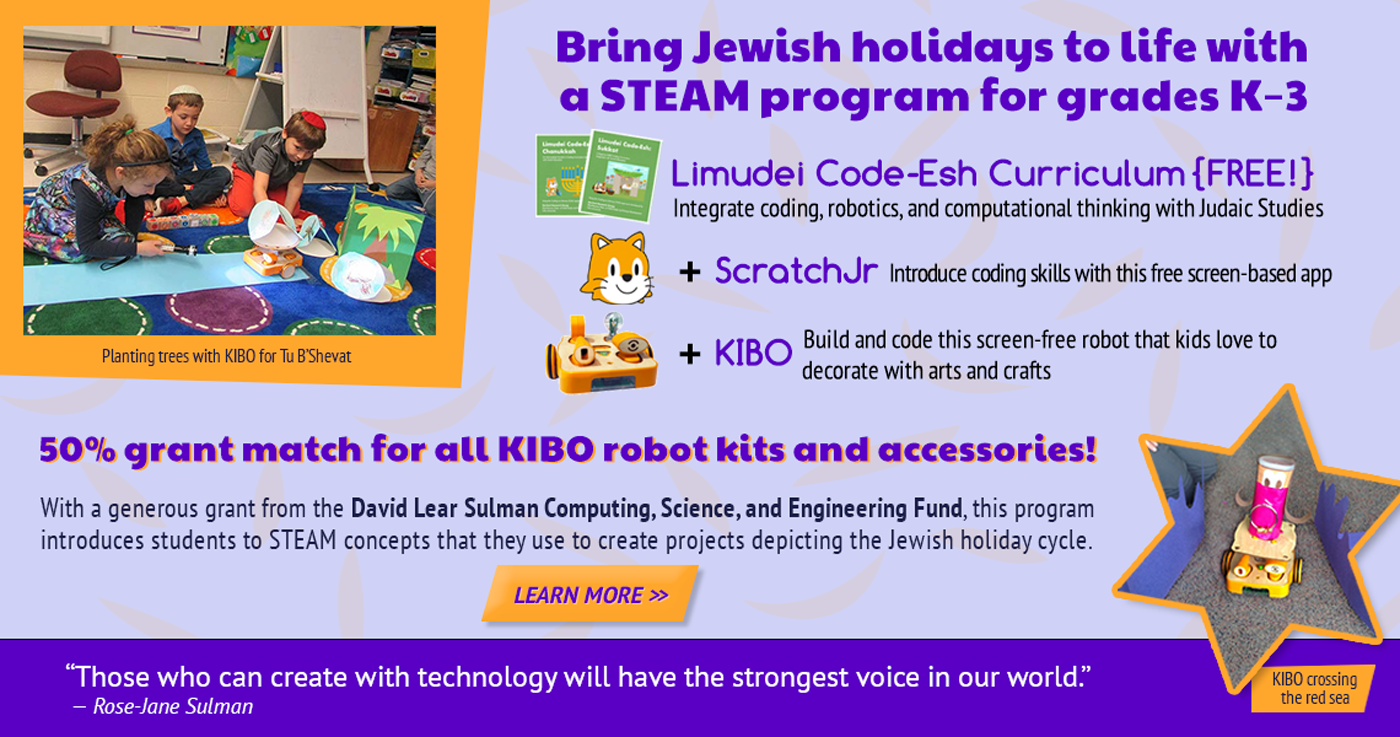 Limudei Code-Esh Grant Program
Limudei Code-Esh Provides STEAM Learning for Jewish Day Schools
The Sulman Fund is pleased to announce the Limudei Code-Esh Grant Program that is offering FREE curriculum plus 50% matching grant toward the purchase of a KIBO robotics kit for use with the Limudei Code-Esh curriculum. Limudei Code-Esh is an exciting curriculum for grades K-3 that integrates coding and computational thinking with Judaic studies. Visit the KIBO web site for more details about the Matching Grant, Download the Executive Summary of the Grant Program or Review and Download the Limudei Code-Esh Curriculum!
The Limudei Code-Esh curriculum features:
• Students express their ideas and understanding through coding activities that explore themes in the Jewish holiday cycle
• Curriculum guides children to tell stories and act out rituals using two STEAM (Science, Technology, Engineering, Art, Math) platforms:
• KIBO Robot Kit: Children build, program, and decorate robots with tangible manipulatives, using no screens or keyboards
• ScratchJr Application: Children program on-screen animations using free software running on Chromebooks, PCs or tablets
• Developmentally appropriate materials tested in grades K-3, and flexes for use in PreK-5
• Collaboration, individual expression, and the "hard fun" of play are key principles