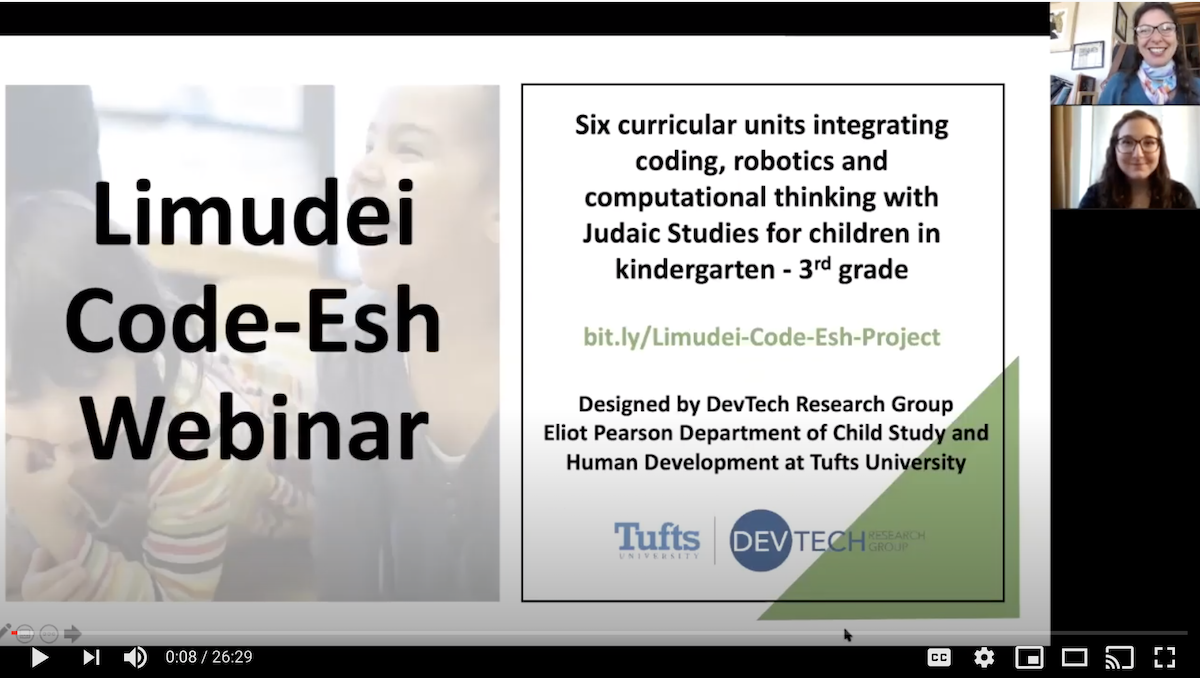 Limudei Code-Esh Webinar Available!
The Limudei Code-Esh project was funded through a grant from the David Lear Sulman Foundation and  integrates coding, robotics and computational thinking with Judaic Studies.

 Collaborating with Jewish educators representing different denominations in the Greater Boston area, the DevTech Research Group at Tufts University developed six free curricula units for Jewish holidays (Sukkot, Chanukkah, Tu B'shevat, Purim, Pesach, Yom Ha'atzmaut) for children in kindergarten – third grade using both the ScratchJr and KIBO platforms.

 Each curriculum unit is designed for a total of 20 hours, but they can be adapted and used in any formal or informal learning settings around the world. Additionally, we've also recorded a webinar session to provide guidance in implementation of the curricula units. Watch the Webinar on YouTube Now!